TO ALL MY SISTERS

by Pastor Victoria Olu-Audu
Being a single Christian woman can be tough. You have family and societal pressure to deal with then there are times when loneliness seems to be your only companion. You know God loves you but you wonder why your answer to this one prayer that is very much in line with God's will for your life isn't coming through. What doesn't help is having to turn down relationships with otherwise good men who sadly just don't have the same values as you do. Worse still, some other Christians who should understand this and support your decision, start suggesting that perhaps you are too choosy. They tell you the clock is ticking and you may want to lower your standards. 'What's the big deal if he doesn't 'really' believe in God as long as he loves you?' they ask.
I have a word for you. Don't do it! You think you are lonely now? Wait till you are stuck in a relationship with someone who neither understands nor respects your values. Marriage is only a cure for loneliness to the extent that you can truly become one with your spouse. Anything outside that is torture.
Christianity apart, no woman should marry a man with whom she doesn't have a similar worldview or value base. By doing so you set yourself up for the kind of marital failure that has sadly become the norm.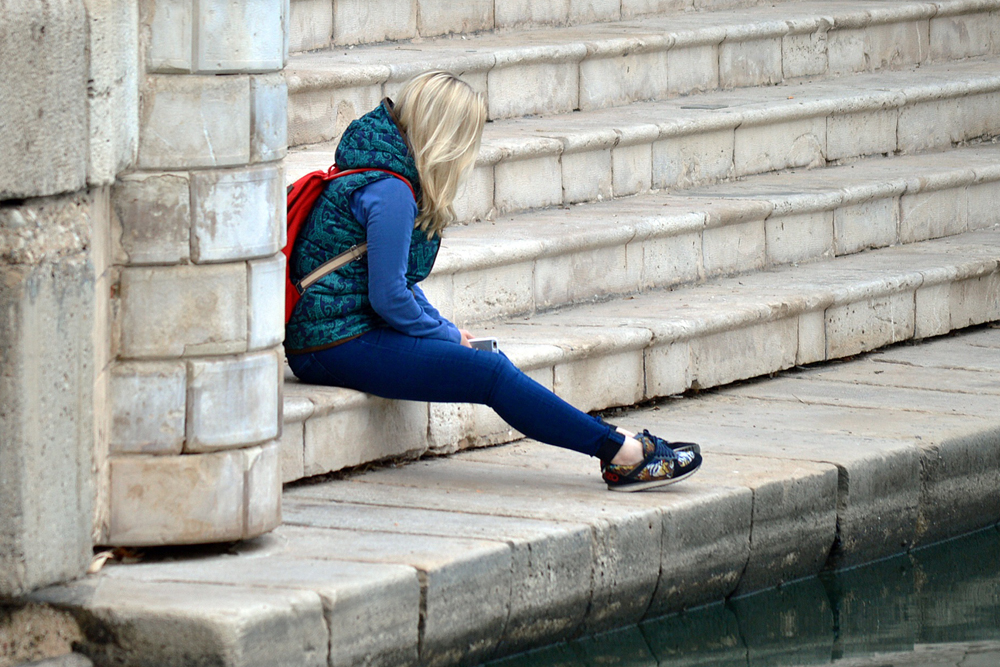 If you are single and waiting on God for your spouse, get busy enjoying your life. Do what you love, spend time with the family and friends you do have. Develop your career, grow your existing relationships, travel - eat, pray, love. Avoid people who make you feel pressured and if you can't avoid them, clarify your boundaries. If they have nothing encouraging to say then they should say nothing about your marital status if they want to continue spending time with you, family included. Let's God's peace wash over you.
If you are a Christian woman in a loving relationship with Jesus, a man who neither knows nor loves Jesus, simply doesn't know how to love you. Your loneliness will skyrocket. Can you imagine not being able to share a deep worship experience or your excitement about something God said to you with the one person that will be the closest to you for the rest of your natural life? There is only one type of Christian Marriage and it is not subject to society's standards, it cannot be redefined, parliament has no say over it, no one gets to vote on it. It just is. It is what God says it is. How can a man understand it if Christ is not his foundation?
I was once told that my standards were unrealistic, I ignored them all. I used to pray "Thank you Lord that I'm not married because it means that I haven't yet married the wrong person and that there's still space in my life for the right one". I chose to wait, not on any man but on God - the One who rules and reigns in the affairs of men. Eventually, the right one came along. Marrying right was a matter of life or death for me because when you are born with sickle cell disease, marrying the wrong person can end your life within months. God came through for me and He is the same yesterday, today and forever. I got the kind of home I dreamed of, no drama just laughter and real friendship, real love that only God could give me. To God alone, be all the glory!!!
It turns out that with the kinds of challenges we've had, I would've been foolish to marry outside of God's will. Don't do it! It is better to live a single happy life than a married lacklustre one.
I pray for all my unmarried sisters tonight, those who want to marry - for grace to wait, not on man but on God. I pray that in every area of your life, God's perfect will prevails. I pray for strength for you to resist pressure. I pray that as He did for me, God will surround you with a great Church family and real Sisters-in-Christ who will uphold you and encourage you when you are weak. I pray that your spouse will be a man after God's heart with whom you can finish well. In Jesus Name, Amen.
#ChristianMarriage #LukeOne45 #Holiness #ChapelofGraceScotland #LivingFaithFoundation #PastorVic