Applying Christianity, Developing and
Empowering People for Rulership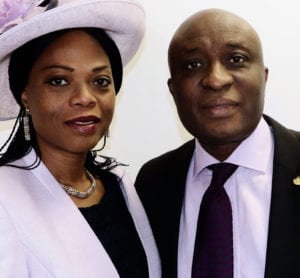 LF Fountain of Grace (LF FoG) is a family church where there is very warm welcome for all. No matter your race, background, age, tribe, culture or situation, you will find genuine love and acceptance for yourself, family and friends. We are committed to the total wellbeing of our members as well as the people in the community where we operate. On Sundays we meet at 10am and our service is for all ages. The children have their own church too. We serve free refreshments after service. On Wednesdays we meet at 7pm for Bible Study/Prayers.
Our Events
Every month we run an average of 25 diverse events, some targeted to different groups and others open to everyone. We are not only concerned about spiritual matters but are also involved in the day-to-day matters that affect our members and the communities around us. We are very focused on bringing positive transformation to people through teachings, preachings, prayer meetings, pastoral care, running holiday clubs for children, providing café services to the less privileged in our community, film shows, business conferences, seminars and talks, support for students through various types of sponsorships and assistance, skills acquisition programmes, financial empowerment activities, mentoring and coaching, etc. All these we offer to the community
Our Target Audience
At LF Fountain of Grace all are welcome no matter their race, background, age, tribe, culture or situation. We host people from different backgrounds and situations. We show love to all and accept all, as we believe that most people (if not all people) have a chance to do well and turn out as responsible citizens of society if genuinely mentored/taught/trained and loved. Jesus Christ loved all and never discriminated against anyone – What We Believe.
Collaboration and Corporate Social Responsibility
The Church collaborates with other Churches with similar beliefs and purpose.
As part of a group called Churches Together in Harborne, comprising other church denominations in Harborne, such as the Anglican Church, the Catholic Church, the Baptist Church, we contribute our quota to the progress of the Christian faith and the positive transformation of the local Community.
We also collaborate with organisations such as Uturn UK to promote communal relations and bring communal values back to our communities. Our members are happy to be change agents in their respective communities through this project – http://www.uturnuk.org/.
We also collaborate with Living Faith Foundation to organise a periodic conference titled "Sorting Out" which has impacted over 1000 multicultural and multiracial groups of people across the UK and beyond, who have attended these conferences since 2006, when the first UK version was held in Croydon – http://www.lffsortingout.org/ . Sorting Out sheds light on the mysteries of diverse aspects of life and charts a course for a brighter and more fulfilling future. Because of the great transforming impact it provably has on attendees, attendees voluntarily publicise the programme and invite friends and associates to the extent that the programme now holds more frequently at different venues around the UK. Support continues to be available to ex-delegates long after they have attended the programme.
For future Sorting Out dates and venues, please visit: http://www.lffsortingout.org/calendar.aspx
Our Passion
We are driven by the desire to see the kingdom of God come into the lives of people, bringing them into a state of joy, peace, hope, having a healthy self-image and a humble yet strong sense of self-esteem, enjoying physical, emotional, mental and spiritual health, knowing they are special, valued and loved.
How We Do It
We provide free spiritual guidance and support, intercessory prayers, training and development (seminars, conferences, workshops, talks) etc on personal and professional development, leadership and management, skills acquisition, relationship management, higher living and lifestyle choices, café services, clubs, sponsorship support, and other programmes and events that contribute to the physical, mental, emotional and spiritual transformation and empowerment of people.
Our Aim
As a Christian charity all our programmes and activities are aimed at applying the tenets of Christianity, which is godly purposeful living with a long term view, developing one's innate and God-given abilities, and being empowered to exploit such strengths for the greater good of humanity, for oneself, and for the glory of God.
Our Motto
LF Fountain of Grace (aka LF Foundation, a registered charity in the UK) has summarized its activities in three slogans "Applying Christianity, Developing People, Empowering People for Rulership". We empower people to take their destinies in their hands i.e. rule their world, appreciate themselves, become useful to themselves so much so that instead of being a burden, they are a blessing to themselves, family and to the society at large.
Affiliation
LF Foundation (aka LF Fountain of Grace) is an autonomous and independent UK charity. LF FoG was inaugurated on 22nd November 2009 and works with other Christian bodies with similar objects.